Where to from here? The outlook for philanthropy during COVID-19, By John McLeod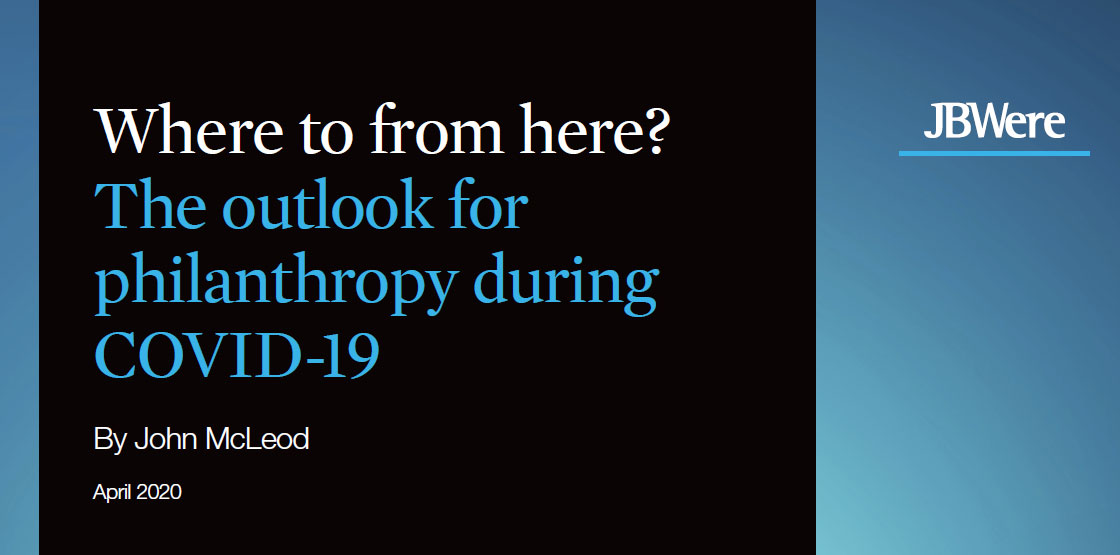 COVID-19 has created significant challenges for Australian charities, with major implications for those they serve within the community.
The demand for services has increased whilst there are current estimates that total giving will fall by 7.1% in 2020 compromising the ability of charities to deliver. The analysis of JB Were of on the outlook for philanthropy during and post covid-19 sounds many alarm bells.
This report attempts to estimate the outlook for philanthropy and volunteering in Australia during the unprecedented combination of a major economic downturn and a significant global health crisis. We have looked at the past reactions of individuals, foundations and corporate donors during circumstances as close to rivalling this current situation as possible but, needless to say, a great deal of extrapolation is required.