The giving system's broken, we helped break it.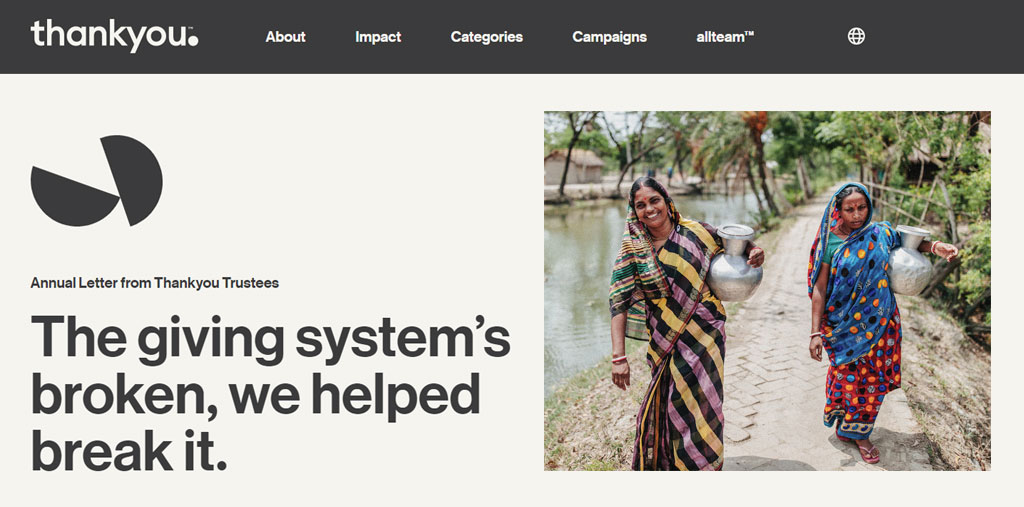 And we, a social enterprise that exists 100% to help end extreme poverty, along with many other governments, large companies, well-known philanthropists and social businesses, have participated in this broken system.
This brokenness is founded on this thing called: The 'donor dysfunction'
You might be wondering – what's that?
For too long, we, and many other organisations have focused on funding simple solutions, to very complex problems. Why? Because donors, like you and I, generally like to fund things that we understand. It's hard to admit, but most of us like cheap, simple, tangible solutions that make it easier for us to 'claim' or if we represent businesses, 'market' to our customers.
And we like to ask these kinds of questions: how much goes to administrational fees and overheads? How much are executives paid? But how much did they spend on marketing?
We like asking those questions under the illusion of transparency and accountability, instead of asking the important questions, like: how is true impact achieved and how can we help to fund the right steps to achieve this? How are we committing to funding initiatives which address the root causes, not just symptoms?
This kind of approach has resulted in temporary fixes and broken and unsustainable solutions, which may, in some cases, actually cause harm to communities instead of helping them.