Philanthropod, S2 E5: Roger Rassool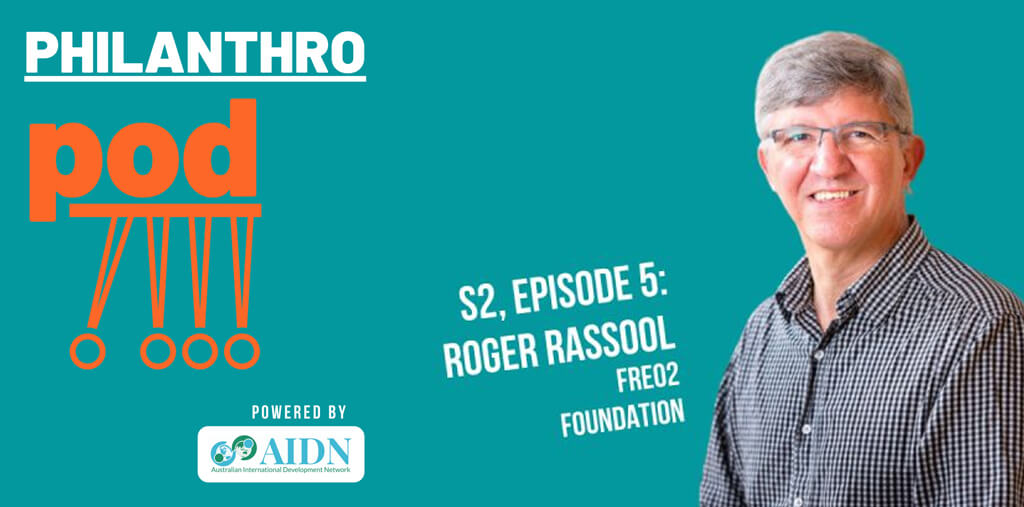 Pneumonia is the single largest killer of children worldwide. And although oxygen is a proven life-saving medicine, traditional oxygen cylinders in low-and-middle-income countries can be extremely costly and many oxygen concentrators require regular maintenance and a constant energy supply – something inaccessible for many low-resource health facilities.
It was with this knowledge that Dr Roger Rassool and his colleagues began to explore creative ideas on how to provide oxygen without relying on electricity.
As the Co-founder and CEO of FREO2 Foundation, Roger is are determined to reduce the number of deaths of babies and children suffering from pneumonia or hypoxia in low-and-middle-income countries. He has a PhD in Nuclear Physics, which he obtained in collaboration between the University of Melbourne and Tohoku University, Sendai, Japan. He is passionate about industry engagement and has extensive experience in the application of physics to industrial problems. Roger has a strong personal commitment to equitable access to education and is working in many remote communities and schools delivering education programs, in Arnhem Land (Au), Kenya, Uganda and Tanzania.