Leading Foundations Pledge to Give More, Hoping to Upend Philanthropy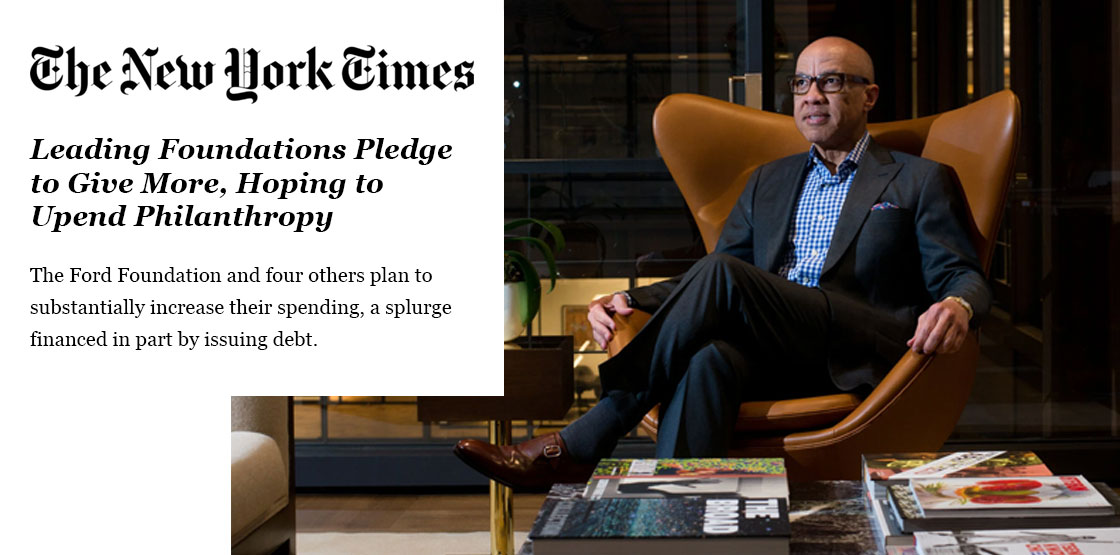 The Ford Foundation and four others plan to substantially increase their spending, a splurge financed in part by issuing debt.
The week after the U.S. economy shut down in March, Darren Walker, the president of the Ford Foundation, fielded a stream of phone calls from the heads of dozens of organizations that Ford supports. Many were panicked. One was in tears.
"There was a sense of desperation and panic from these usually self-assured leaders," Mr. Walker said. "There's never been such an existential challenge to the future of the nonprofit sector."
In 2019, the Ford Foundation handed out $520 million in grants. Mr. Walker quickly realized that was not going to be anywhere near enough in this crisis-engulfed year.
His solution: Borrow money, spend it quickly and inspire others to follow Ford's lead.