Philanthropod, S2 E2: Ed Shuttleworth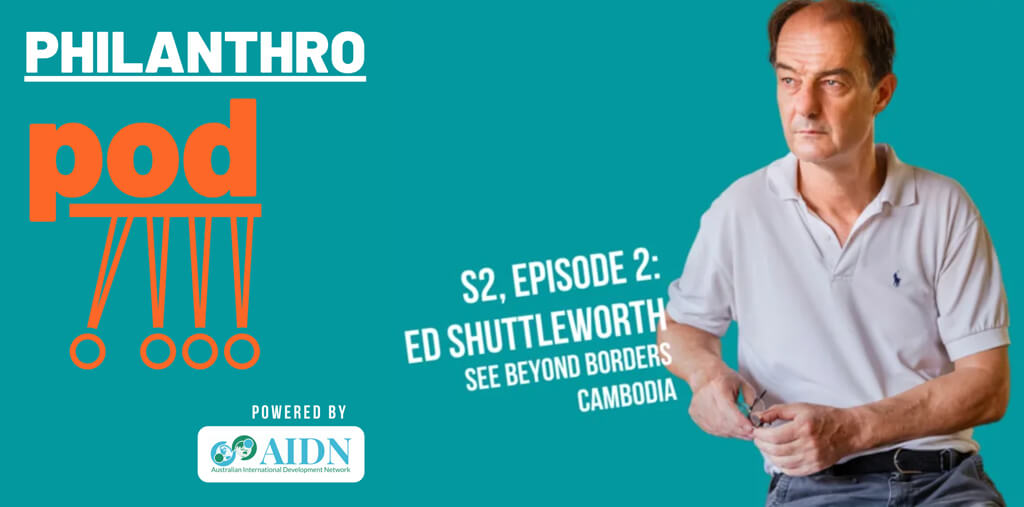 Ed Shuttleworth spent the first 16 years of his life in India before moving to the UK to complete his schooling and establish his career as an accountant. After marrying his Australian wife Kate and settling into life in Australia, the couple were travelling through South East Asia with their children with a desire to show them what life was like for him when he grew up. While visiting Cambodia, Kate and Ed couldn't help but compare the stark differences of their children's education in Australia to what they were witnessing, and they just couldn't walk away.
Ed and Kate started SeeBeyondBorders in 2008 with the core mission of improving the quality of learning in Cambodia. The organisation focuses on systemic and sustainable change for the education system, taking into account Cambodia's troubled past. To date, SeeBeyondBorders has worked with over 500 teachers who in turn deliver improved education to 27,000 children.