Is there in fact a crisis in trust in charities?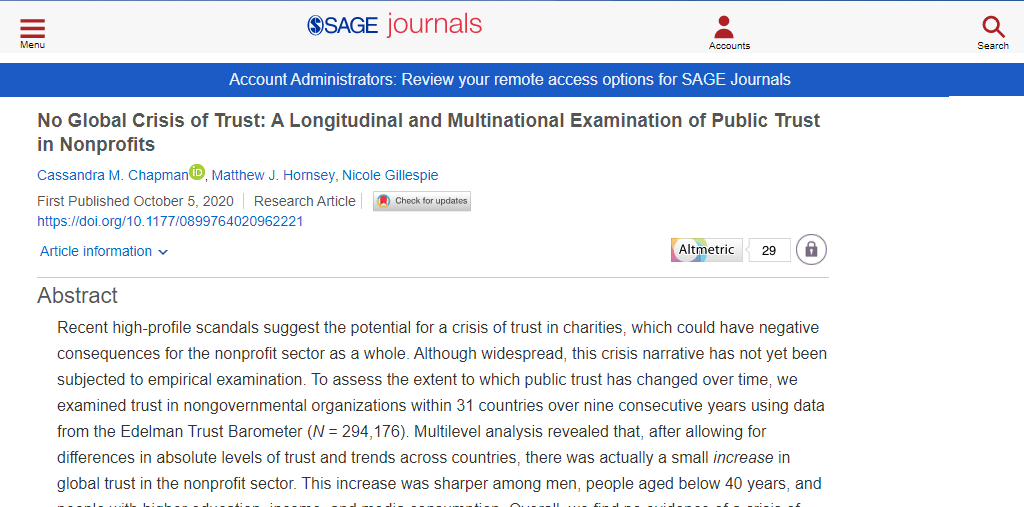 There has been a narrative developing amongst NFP's that there has been a loss of trust in charities similar to the loss of trust in Government and Media.
Dr Cassandra chapman and Matthew Hornsby thought it would be fun to test whether the crisis was an empirical fact.  Their research shows this is not the case ; rather that there has been a slight increase globally.
It provides support for charities to resist the pressure to divert scarce resources to marketing campaigns to build perceptions of integrity and rather get on with the job at hand – delivering to their core mission and reporting those successes!