Australia must commit funding to support Girls & COVID-19 recovery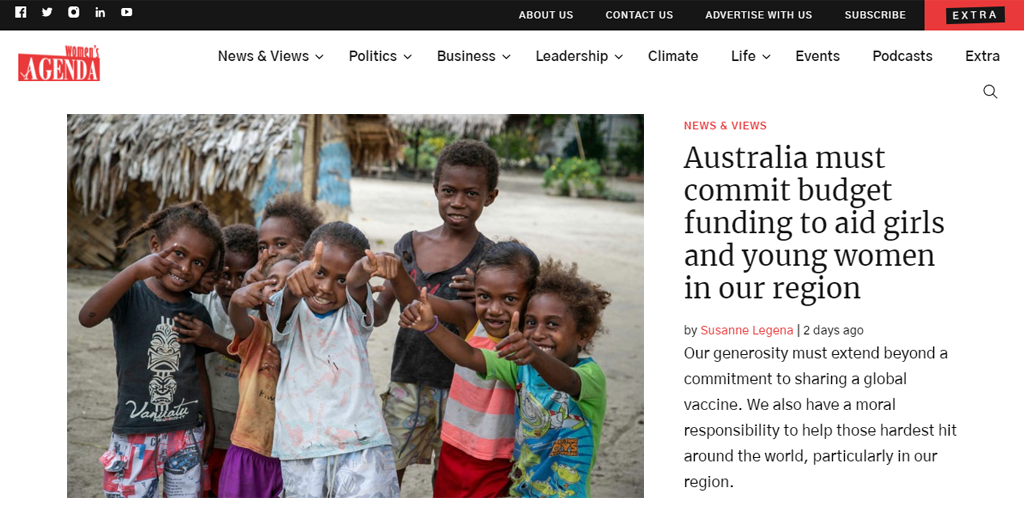 Global lockdown puts girls' education and empowerment under critical threat. Australia has a crucial role to play in our region.
Susanne Legena, CEO of Plan International Australia, highlights the disproportionate impacts the pandemic is having on children and young people, especially girls and young women. She calls on Australia to play a crucial role in supporting Girls & COVID-19 recovery in the Asia Pacific region, to commit budget funding to aid girls and young women.
We must not overlook the critical role that girls and young women will play in driving the economic recovery in the Indo-Pacific. Getting girls back to school and providing economic and employment opportunities for young women will be central to building back better economies and societies.
Next week's budget is an opportunity for us to fulfil our global and moral responsibility by ensuring our aid budget helps these girls and young women get back to school and work.