AIDN's Pledge to the Global Compact on Refugees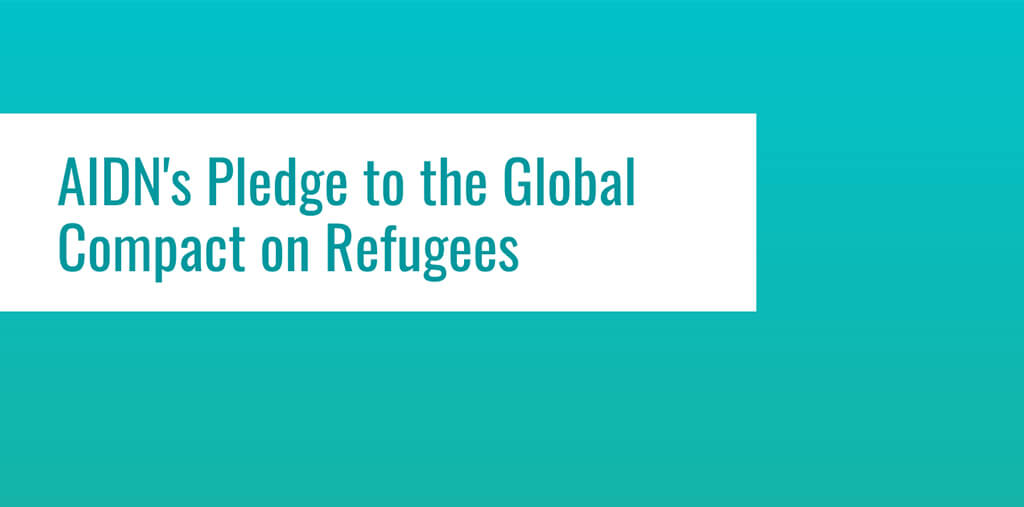 AIDN has formally made a pledge to the UNHCR's Global Compact on Refugees. Pledges and contributions can be made by States, organisations, businesses, academics and refugees themselves that advance the objectives of the Global Compact on Refugees.
We know that refugees bring a wealth of skills and experience with them when they flee to new countries and communities. These skills need to be identified and tapped to better engage refugees in their own solutions.
AIDN has formally pledged to support meaningful participation with refugee led organisations and organisations committed to the promotion of refugee rights. We will encourage discussion and action from Australians engaging in meaningful dialogue and investment. We're going to do this through the channels we currently have – our virtual events, our podcast and aligning with the Australian philanthropic community.
The second Global Refugee Forum will be held in 2023. You can make a pledge by downloading this template.